I have been mourning the last days over the terrorist attack that happened in my country, Denmark, and the murder of 21 Christians Egyptians. I have been in chock, angry, sad, felt powerless, confused, and my thoughts have been racing back and forth, not knowing where to go. I mourn that a 22-year-old "kid" whose parents were refugees from Palestine, and he was born and raised and went to Danish schools, and he ended up the way he did. He was taught to hate Jews and apparently, he was radicalized in prison. I wish someone had preached the gospel to him. I cannot understand how he became an extremist. I cannot just blame his parents or the Islamic teaching he had received.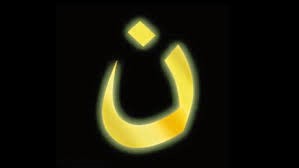 I and many Danes feel that we have failed, as a society, and individually. We feel guilt that he didn't feel he was a part of our society and didn't believe in our values. It can happen again. I pray my nation's politicians, judges, police, teachers and social workers can improve their work to integrate people in my nation.
 I have a feeling I haven't done enough. Recently I've been more aware of what it means to follow Christ. I have not loved enough.  These days, I'm studying the commandments of love. As a part of my study I'm reading the Christian philosopher Søren Kierkegaard's book, Works of love, which is about Christian love, agape, and I will refer to this book in the following text.
 I shall love my neighbor. My neighbors are not just my family and friends, my neighbors are everyone.  We are all human beings. The Danish philosopher K.E. Løgstrup said
"We never have anything to do with another human being without holding some portion of his life in our hands."
I have a continuing debt to love other people (Romans 13:8).
Who is my neighbor? Everyone. When I open the door I had shut to pray to God, the first person I meet is my neighbor whom I shall love (Kierkegaard in Works of love). As a Christian, I should be Christ-like. Because God loves the whole world, all his creations, he sent his son who died for all the sins of the world, so that whoever believed in him, would have everlasting life (John 3:16). God does not only love Jews or Christians, no, He loves everybody. To Him everybody is equal, he does not differentiate between people.
Our enemies are also our neighbors. If we can't see the neighbor in our enemy, we should close our eyes (Kierkegaard). Our enemies are human beings too, they are all created by God. All the people from ISIS have been children too, they cannot have been murderers all their lives. Maybe they became murderers because no one loved them. It is my duty to love them. Jesus commands me to love and pray for my enemies:
Ye have heard that it was said, Thou shalt love thy neighbor, and hate thine enemy: but I say unto you, love your enemies, and pray for them that persecute you; that ye may be sons of your Father who is in heaven: for he maketh his sun to rise on the evil and the good, and sendeth rain on the just and the unjust. For if ye love them that love you, what reward have ye? do not even the publicans the same? And if ye salute your brethren only, what do ye more than others? do not even the Gentiles the same? Ye therefore shall be perfect, as your heavenly Father is perfect. (Matthew 5:43-48)
I have never found it easy to love my neighbor. I have certainly never thought it was easy to love my enemies. On distance, it's easy to think, write and talk kindly about my neighbors, but what happens when I actually face my neighbors? It's human to be biased and judge other people and it's very natural only to love family and friends.
Jesus commands us to love our neighbor, including our enemy. According to Kierkegaard the commandments of love were not made up by men, but was commanded by Jesus. It's not natural to love everyone. Kierkegaard says that when we walk with God, it's possible to love our neighbor. God is the middle term between man and man. God is the source of love, God is love. The one who says "he loves God", but hates his brother, he is a liar, because if he loved God, he would also love his brother (1 John 4:20-21).
So when we read the Word, learn from Christ, pray and are filled with the Holy Spirit, we will know God, we will know love and we can learn to love others. In Matthew 5:48 we're told to be perfect like the Father. How can we ever be perfect? We read that God's "strength is made perfect in your weakness" (1 Cor 12:9) and we learn in the same verse that His grace is enough. We can do all things through Christ who strengthens us (Phil 4:13), and "the love of God has been poured out in our hearts by the Holy Spirit who was given to us" (Romans 5:5).
I often pray to God that He will teach me to love. And in a more practical way I've thought about starting small. I'll try to smile more.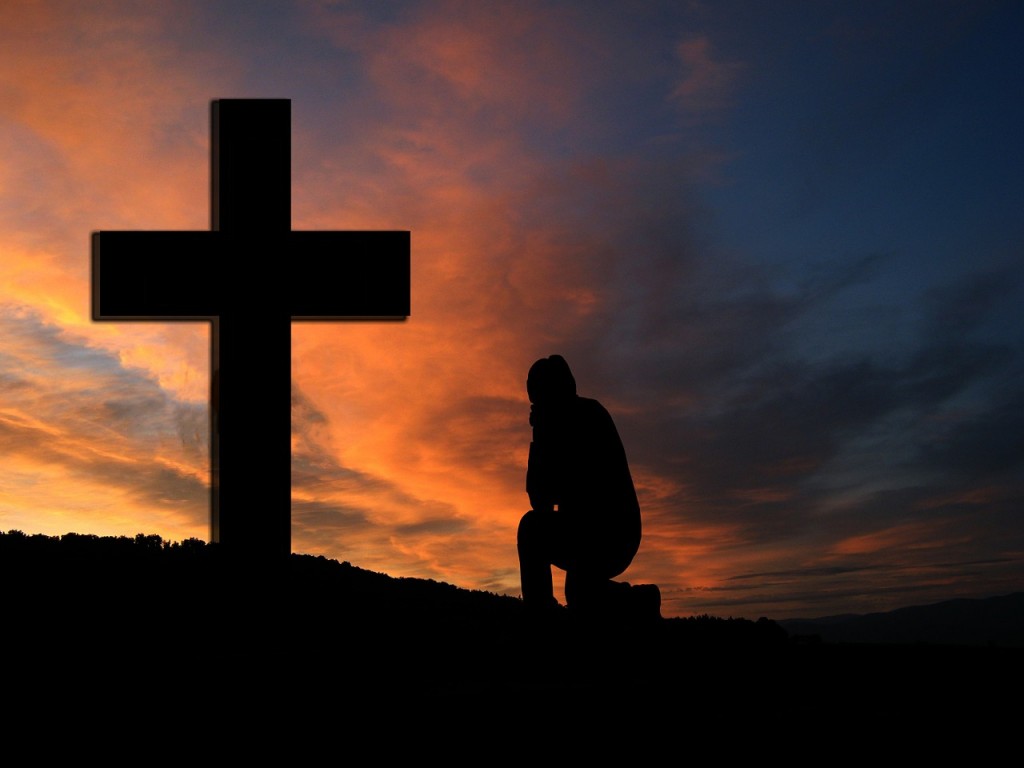 I shall love my enemies. Why should I love my enemies?  I have to be merciful as God is. He did not wait for people to come by and confess their sins to him. He didn't  sit around and wait for people to start behaving better either. No, he sent his son, who
existing in the form of God, counted not the being on an equality with God a thing to be grasped, but emptied himself, taking the form of a servant, being made in the likeness of men; and being found in fashion as a man, he humbled himself, becoming obedient even unto death, yea, the death of the cross. (Phil 2:6-8)
God loved us first and offered us the atonement. He died for us while we were still sinners. Christ was mocked, whipped and punished for the sins he never committed. He faced the ugly face of all the cruelty in the entire world, but closed his eyes and prayed: "Father, forgive them; for they know not what they do." (Luke 23:34)
We should be humble like Christ and pray for forgiveness like he prayed and for justice and for them seeing the Light.