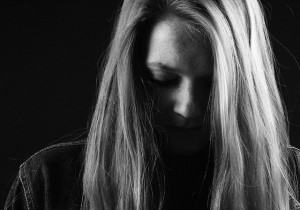 When I was 12-years-old, I was a shy girl who longed to have more friends. I found it was a good idea to smile to other people, and so I smiled to everyone at my school. The boys began to pay attention to me.  One day I sat at my school waiting for the bus home, and so did a group of 13-year-old boys. They touched my thighs. I told them no and pushed their hands away, but they didn't listen. At one point they stopped. The following days I didn't go near the boys, and I stopped smiling. The boys stopped touching my thighs, and they began bullying me.
Today, I'm married and have two kids. I still find it hard to smile. When the boys at my school crossed my lines, I was broken. I began to be ashamed of my body and of being a woman. For many years I hated myself, and my self image had negative consequences for my marriage.
When I was 17-year-old, I met my savior. Jesus started a long process of healing me. A few months ago, I stopped being ashamed. I began to think it was OK to be me, to be a woman.
I have met few boys and men who looked down on me because of my gender, but their disrespectful behavior has had an effect on me. I'm angry on the cultures, thoughts and ideas which make even small boys look down on women.
Last summer I was on vacation, when I was kept awake by a noise and lights. The next day I read in the news that in the town close to where I was staying, a 17-year-old girl had disappeared. The lights and noise that kept me awake, came from the helicopter, that searched for her. The following months many people in Denmark searched for the young girl and we prayed for her. Last month the young girl who had been disappeared was found. They found her dead in a waterhole. The police said she was a victim of a sex crime and murdered.
In Germany, some women wear pants with a lock to protect themselves from the danger of being molested. In many countries, women are treated like animals and have no rights.
How can we teach our boys that girls and women have value?
How can we teach our girls they are worthy, that they are wonderfully made?