Do you have fears? Congratulations, you're a human being! It's perfectly normal to fear. Everyone has fears, I know I have a couple (or thousands) of them. We cannot avoid fear, but let's investigate what fear is, and what we can do about it.
Let's take an example of exposure of fear:
I see a bear; I panic and run away.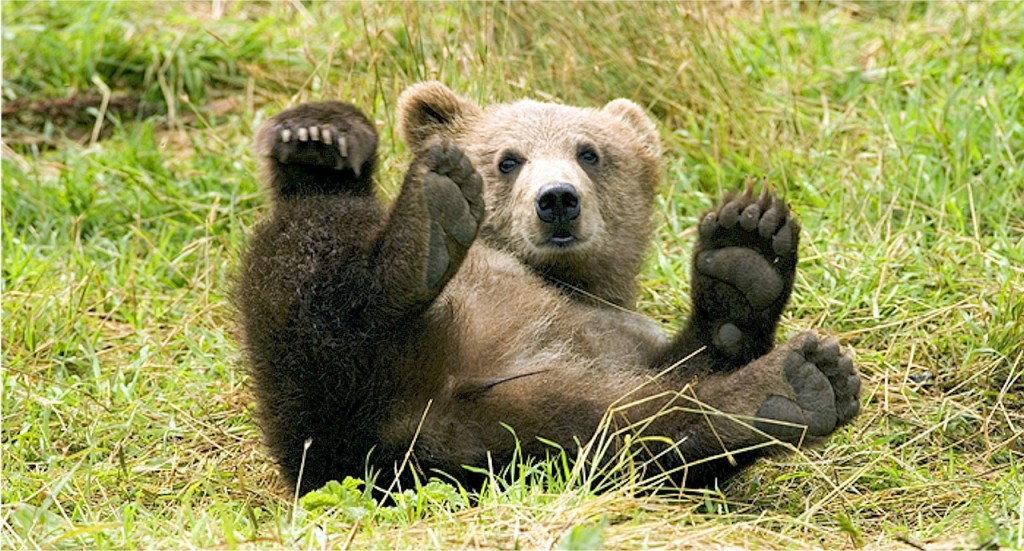 What actually happens is a cluster of nuclei, the amygdala, in my brain reacts to my sight (references: Anette Prehn  and calmclinic.com). The amygdala stores all my experiences and emotions. It especially remembers unpleasant feelings, it remembers dangers and reacts on all dangers and all what resemble to those dangers. Amygdala causes a strong physical reaction and my instinct is to fight or flee. This is very useful when we meet actual dangers as dangerous animals, nature disasters, and violence.
Hey, wait a second. Let's watch the bear again. It turns out the bear is a beetle! My amygdala thought the beetle was a bear, and therefore I panicked. When the amygdala reacts on "false" dangers, it's not constructive. Fearing false dangers can stop you from following dreams, hopes and calling. Fear can stop you from living your life. That's a good reason to be serious about fear and decrease fear factors, and what triggers your amygdala? Emotions or environmental impulses: thoughts, words, smell, sounds etc. Events that remind you of an unpleasant experience from your childhood trigger your amygdala. Changes, new people, exams, threats of unemployment, high expectations, noise, suppressed feelings and unexpected events trigger your amygdala. Stress triggers your amygdala.
You can't avoid fear, so what can you do about it?