It was time to have my teeth examined, and I was anxious if my dental hygienist would find holes in my teeth. As I was about to lie down in the dentist's chair, she asked me: "you have heard that Susan (my dentist) is not here anymore?"
"What?" I had no idea what she was talking about. "Susan is not here anymore…two weeks ago she died in a very tragic accident".
For five years I had attended her clinic, she had fixed many holes in my teeth. She was a kind, warm, sweet woman.  Susan was a person you cannot avoid loving. I only knew her from my dentist appointments, but she was a wonderful caring person. We talked about our children, we talked about our lives. She was a woman, who cared. I was safe in her arms, and now she was gone. Her husband and children had lost her too soon. It made no sense, I found no meaning. I had lost a friend.
I dedicate this post to the ones who have lost a loved one.
I don't know if Susan believed in Jesus, but I believe she is with him now. It makes no sense to ask the universe, life or God why she died. I don't believe there is an answer on every question. I don't think it always makes sense to ask questions. In the process of grieving, it's natural to feel anger, but I will not blame anyone. Susan's death was an accident.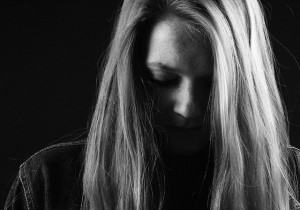 I've met Christians who say: "don't mourn, rejoice! She (the person who died) is in heaven now, she is home."
Christians have a hope for the afterlife, but they are allowed to grieve too. The philosopher Søren Kierkegaard said: "you must mourn, you must continue to love."
Christians should allow each other to mourn, to miss, to cry over the loss of a loved one. When someone dies, there is emptiness; there is an empty spot in the bed, at the dinner table and at work. We miss the people we love, and we must keep the memories of the person. One day life moves on, but we'll never stop grieving. I still miss my grandmother who died about ten years ago. I miss her, because I love her. I will also keep missing my dentist.
Jesus knows about grief. Jesus mourned over the Jews who couldn't believe Jesus was the one he said he was, and he mourned when his followers left him.
He mourned when his friend Lazarus died. He could not bear that Lazarus was dead, and he rose him from the death.
Don't mourn alone
When I came home, I told my husband the horrible news about the death of my dentist, and he showed his empathy and listened to me. He didn't know Susan, but he understood it was a shock and I was sad. I'm happy I'm not alone in my grief.
When I lay in my in bed that night, I thought the summer evening was darker than usual, and I was afraid of losing my husband and children. I felt very alone.
Then my tears heard  a small voice almost singing: "You're not alone. You're not alone!"
God comforted me, and He told me He was there with me.
If you're grieving, it's ok to cry, keep loving, you're not alone. God knows your pain, and he wants to comfort you."Blessed are they that mourn: for they shall be comforted." (Matt 5:4)
God is a comforting God, and he gives us this promise:
Then I saw "a new heaven and a new earth," for the first heaven and the first earth had passed away, and there was no longer any sea. 2 I saw the Holy City, the new Jerusalem, coming down out of heaven from God, prepared as a bride beautifully dressed for her husband. 3 And I heard a loud voice from the throne saying, "Look! God's dwelling place is now among the people, and he will dwell with them. They will be his people, and God himself will be with them and be their God. 4 'He will wipe every tear from their eyes. There will be no more death' or mourning or crying or pain, for the old order of things has passed away." (Rev 21:1-4)